How to Become A Costume Designer: The Ultimate Guide 2020
How To Get Started As A Costume Designer?
Costume Designers are often asked the question "how do I get into costume design?" The answer is that there's no definitive route, no one rule to get started in costume design. You don't necessarily need a college degree, but you'll need determination, be talented, tenacious and have a certain amount of luck to succeed.
The job of a costume designer is not an entry-level position. You will not normally be hired to design costumes for feature films until you have a proven track record. It's extremely rare for someone who's never done the job before to step straight into the top position.
Budding costume designers often start their career as hardworking costume assistants or trainees. There are many paths to breaking into the industry, none are right and none are wrong.
What's The Career Path Of A Costume Designer?
In a nutshell, the typical career path of a costume designer, apart from enrolling in an expensive college course, (with no guarantee of success) is as follows:
Find a placement as a costume assistant, Intern, or costume trainee
Climb the ladder to the next level – 2nd assistant costume designer
Then get promoted to assistant costume designer (although not every production has the budget for this job)
Next is a position as a costume supervisor
Then, finally, costume designer (HOD)
Degrees or accreditations are NOT necessary to become a costume designer, but many successful designers do have degrees in some artistic or creative discipline. Costume designers can come from backgrounds as diverse as film, theatre, the arts, fashion, merchandising, theatre design, acting, and graphic design.
"… there's no single route that any individual designer takes to get where they are… every single person comes into it from a different point."

Gene Lakin, costume designer and professor of fashion design at the Pratt Institute.
If you can acquire some technical training, such as pattern cutting, grading and all aspects of textiles, then it's a great idea to do it. Subjects worth familiarising yourself with, such as the history of art, film, photography, character development, and story structure can be a major plus for any costume designer, looking for work.
How Long Does It Take To Become A Costume Designer?
Unfortunately, this is a classic 'how long is a piece of string" question. There's no way of telling how long it will take you to get to be a costume designer. It can take years, unless you are very lucky, or you know someone who's willing to give you a break. But don't be despondent, the rewards of hard work are many. But if you are passionate about design and creativity, and are willing to put in the hours, you'll have an unusual and interesting career.
"It's very hard to get into but keep going and the more you learn the more confidence you get. Every design job is different so remember that, and designing is a series of decisions that come together. Also, learn to collaborate with performers because they have to wear your designs and a set is not a catwalk. Costumes need to work not only visually but in a practical way as well".

Ray Holman. Costume designer for Dr Who.(Dr Who, Fleabag…)
A Day In The Life Of A Costume Designer.
What Does A Costume Designer Do?
Often referred to as the HOD / Head of Department, a costume designer creates all the costumes for the actors appearing in film, television, or stage productions, from initial sketch to finished garment.
Responsible for researching the overall look and feel of the clothing, a costume designer's job is to produce the initial designs and concept pieces through to the completed garments. They may often have to produce mood boards, provide fabrics swatches and accessory samples if requested by the director and producer.
A costume designer will extensively research the period the script is set in. During this process they will gradually get to know each character intimately. Then they will decide:-
What garments will need to be produced
Whether special fabric needs to be commissioned or re-produced
What contemporary pieces will need to be purchased?
Whether period pieces will need to be hired from a costume house.
Establish and lead the production workrooms, should garments need to be adaptations of a particular style or constructed from scratch.
In overall charge of the entire costume department, the costume designer's responsibilities include strict Health and Safety procedures. However, especially since the Covid 19 (Coronavirus) pandemic it has become more important than ever to be fully compliant with the changes and processes implemented recently for everyone's safety. The costume designer has a duty of care to their teams and those in close proximity.
Costume designers are in direct charge of the costume budget. Fully aware of the financial restrictions placed on the department, he, she or they will collaborate with their supervisor to finalise the allocation of the money.
Adjustments and considerations will be made when choosing fabrics, accessories, trimmings etc, to stay within the budget. During the time known as "pre-production," the costume designer liaises with the supervisor to "break down" the script.
They carefully read each scene to determine who will be wearing what and at what point outfit changes will occur. Together they will oversee costume fittings for each artist before the shoot commences. Final approvals are then issued to the workshops regarding all necessary production procedures and garment alteration requirements.
"You also have to consider fabrics and technology in order to deliver the perfect idea that makes and helps the script tell the story."

Ray Holman. Costume designer on Dr Who.(Dr Who, Fleabag…)
As the primary point of contact for the entire costume department, the costume designer will have many meetings with the director, production and makeup designers throughout the project. Any special notes or requirements are then passed on to the team. When given a new project, a costume designer's role is to establish the look of each character. The costumes must not only fit correctly but also fit the production brief, as set out in the script.
Costumes have a profound effect on the look and feel of a film. Garments need to help actors and actresses get the most out of their roles. Actors and actresses use the clothes chosen for them as a prop to get into character.
"We ask the public to believe that every time they see a performer on the screen, he's [or she's] become a different person." In other words, a costume designer's job is to visually telegraph who a character is by what they're wearing."

Edith Head. Costume Designer.(Breakfast at Tiffany's, Sabrina,Roman Holiday…)
Costumes represent a particular period in time, a certain personality or profession, and provide subtle clues about the lives and personalities of their characters. Like it or not, we are defined by the image we present to the world, and this is mostly conveyed by the clothes we choose to wear. The same is true for characters in film, television or stage productions. The clothes will enhance and have a direct influence on the character's story.
"When you look at someone, you know what job they do, you know what they're like, because we're all in tribes, we all belong to a group or a class…. you can always sort of tell who people are [by what they wear]."

Claire Anderson. Costume Designer (Good Omens, American Gods,…)
Costume designers sketch out ideas, to fully establish the look of each character. The final, approved designs are put into the "Costume Bible" which is the definitive "Look" of every character's clothing to be worn for the project.
The finalised designs go into the Costume Bible kept in the department, and guarded closely. It becomes the reference guide for the makers, fitters and dressers who come on board at different stages of production.
This is an invaluable resource for the rest of the department, many of whom are employed on a freelance basis and are not permanent members of the team. The Bible lays out what the look of each character … how each character will be dressed.
Responsible for hiring a team of costume supervisors, seamstresses, costume assistants, and wardrobe trainees, a costume designer is in charge of creating, designing, hiring and producing the costumes for the entire cast.
What Makes A Good Costume Designer?
Many costume designers fall into film and television from other disciplines … fashion design, theatre, or graphic design. However they arrived there, costume designers need a certain ability to draw, in order to showcase their creations.
Having said this, top designers will, if pushed for time, use professional illustrators. However, when starting your career, a certain drawing ability, even just rough sketches is desirable in order to showcase your work.
They need to be very creative, with an excellent eye for detail, coupled with a strong grasp of traditional colour and design theories. A good grounding in textiles as well as the ability to construct garments, draft and cut patterns, are particularly useful skills.
Although period costume is regarded with a certain amount of reverence within the industry, it is often far harder to produce contemporary costume. Part of the reason being the huge wealth of choice and the familiarity of the audience with garments they wear themselves.
"Coming up with a unique superhero costume or a period-specific outfit is easier than dressing someone who's supposed to be living in the present day".

Ann Foley, Costume Designer (Agents of S.H.I.E.L.D)
As well as planning, a good costume designer needs to research period costumes and accessories, (which includes any hats, helmets, footwear, watches, or weaponry required to complete the look). They also need to be:
Imaginative
Organised
Detail orientated
Extremely creative
Confident
A great communicator
Energetic (to cope with the long hours)
Knowledgeable, and have the ability to research accurately all costume periods
Adept at breaking down scripts to decide on costume and scene changes.
A competent seamstress.
Good at time management.
Aware of the properties, textures and behaviour of textiles.
Aware of how to behave on a set
Able to get along well with actors..
Capable of gathering and remembering large amounts of information.
Able to work well under extreme pressure
A great leader
Able to meet deadlines
A problem solver
Costume designers should have extensive knowledge of period costumes and all types of costume accessories. Being well-versed in a wide variety of subjects such as architecture, history, film, filmmaking, photography, literature, writing, character development, and story structure is a major plus, as a large part of the job is research. You need to be capable of gathering and organising an enormous amount of diverse information.
Of equal importance, you must be able to lead your team, deal with a variety of tasks and meet immovable deadlines, all of this whilst working under pressure. Collaboration and team work within not only your department but every other department will result in the desired end product.
What does a typical day look like for a costume designer?
It's safe to say that no two days are the same for a costume designer. One thing is sure though, each day will be long and tremendously hard work. Days typically start early and finish late – especially during the shooting process. You will normally arrive at the office (or, possibly the costume truck) at around 7am and not leave until 7:30 to 8 pm … sometimes later.
"The Hardest part of My job is .. Artistic differences. The greatest part of my job is … Everyday is a surprise!"

Molly Rogers. Costume Designer. (Sex and the City, The Devil Wears Prada …)
This is not the glamorous job everyone thinks it is. You will often find yourself knee deep in snow or soaked to the skin on a mountainside in the middle of nowhere, desperately trying to keep an actor warm, dry and cosy!
If glamour is what you're looking for, consider a job in John Lewis' Cosmetics department!
As soon as prep starts (the pre-production period), the costume designer will read the script, break down the plot, research the era and make a mound of notes. They will familiarise themselves with all aspects of the production storyline, including all locations.
If the film or series is a book adaptation they need to read it (several times) to get the feel of the production. A costume designer will attend many production, costume and health and safety meetings, well before the costume fitting stage has even been planned.
"… when designing a costume you start with the script,

which will paint the world you're designing for, it could be now, period or future. Landscape, locations and weather are also a big factor…"

Ray Holman. Costume Designer. (Dr Who, Fleabag…)
Whilst, obviously, you have to know how to design the garments it is also very important to consider who will be wearing the costumes and why. Research and garment construction methods are often more important than fashion.
References can get your vision across to the director, writers, and actors. Sometimes, the description of the costumes is referenced in the script itself. You may need discussions with the writer and director if they have a particularly strong image in mind. It will be your job to bring that character to life.
Several meetings will be scheduled on a daily basis with the director, the producers, makeup and art departments. This ensures a cohesive vision across all departments, working towards a common goal.
"After script analysis, it's onto research (particularly if the project is set in a certain time period), sketches, and mood boards, all of which are presented to the director. "I work closest with the director and the actors, and then the crew, production design, and cinematography."

Mary Zophres. Costume Designer. (La La Land, Indiana Jones…)
During prep time, costume designers schedule appointments with costume hire houses. Along with their supervisor, they interview and hire any additional crew needed within the department. Various workshops will be put in place to produce fabrics, break down garments, embroidery or embellish garments, basically whatever is needed for the authenticity of the costumes. Freelance seamstresses and other crafts such as jewellers or milliners will also have to be brought on board.
A costume breakdown will have to be produced. The costume supervisor will assist the designer in producing this. A costume "Bible" or definitive continuity reference for the production which states who will be wearing what and when, this will be used as an important reference when setting the correct clothes for each day's filming.
Get the continuity wrong and the costs can be astronomical. Mistakes here could mean the loss of your job and re-shoots for the production.
"Every day you need to use the costume breakdown [to] set out the clothing you have been preparing" for the scenes being shot"

Molly Rogers, Costume Designer.(Sex and the City, The Devil Wears Prada …)
Costume designers will hire armoury if needed, contemporary clothes need to be ordered or produced in the workshops and specialist fabrics may need to be produced. As all of these processes take time, therefore the costume designer has to schedule the work precisely, in order to get everything finished ready for the first day of the shoot.
Attention to detail is crucial, as is extensive research. Rigid adherence to the construction methods of the costumes of the period is essential to maintain the authenticity of the piece. Having a dress with a zip in a film set before zips were invented is an obvious mistake. And yes, people will notice, and often take the time to write in and complain!
At this point, the designer's knowledge of the history of costume is called into play, as is their in-depth understanding of textiles and their properties. Keeping up to date with fashion is also advisable and a liking for learning about other cultures is useful, as is, of course, the ability to sew.
Stamina is also a requirement, as filming days can be punishing, requiring designers to be on their feet for long periods of time. This often means hours of just standing around, waiting for the 1st AD, (1st Assistant Director) to shout "Action …
Although a period costume might be accurate to the era, it can impair the actors' movements. In these scenarios, costume adaptations are needed, whilst still adhering to the authentic "look". A good costume designer will have foreseen such problems well before the production starts. Again, this is where reading and understanding scripts are important. Having said that, for the most part, costume design is about authenticity, rather than the actor's comfort!
Costume designers working in theatre, need to consider costume changes, some very rapid changes, and how to best accommodate the look and feel of the piece without compromising the actor's ability to hit his cues on time.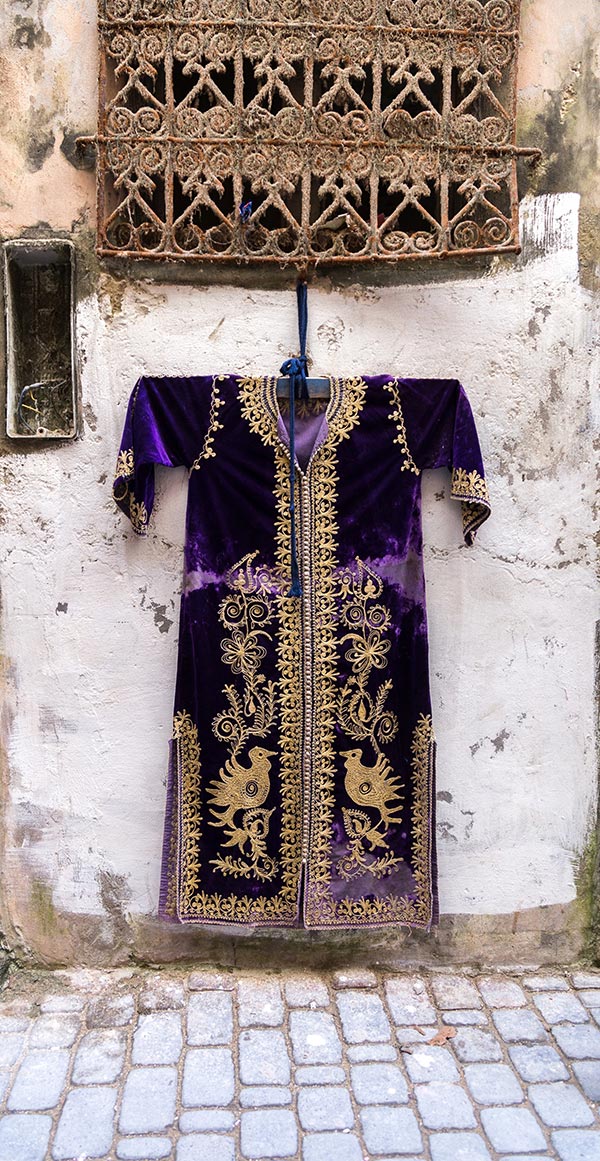 What's The Costume Designing Process?
In the beginning, costume designers will read through and analyse the script. Then, they talk to the director, research the history of the era relevant to the production. Visual references are collected, before the final designing and assembling the overall look and feel of the piec is decided.

 Once the final designs get the green light, it's time to hire, buy or produce every piece of clothing worn by every single actor during the entire production. All this whilst still bearing in mind the effect of the costumes on the actors. The clothes have to enable them to better understand their characters.
"An actor walks into a fitting, and you are there to help them find the character, When they have that moment of 'I completely understand my character now,' that is always very complimentary… you want to do that."

Julian Day, Costume Designer. (Rocket Man, Bohemian Rhapsody, Rush … )
Some costume designers prefer to work within specific eras and genres, but many enjoy the creative challenge of designing hugely differing projects. Pigeon-holing can be detrimental. Many top costume designers have received accolades and awards for greatly differing costumes. They constantly search for diverse opportunities to showcase their creative talent. You need to be willing to work outside your comfort zone and to take risks with your designs in order to get noticed.
What training and skills do I need to be a Costume Designer?
What qualifications do you need to be a costume designer?
Costume designers will sometimes enrol in continuing education classes to enhance their skill base. Occasionally these are offered by production companies, and it is wise to utilise these opportunities. You should develop skills relevant to the industry whenever possible as it will also enhance your C.V.
"if you want to design costumes then learn the craft. Learn to pattern cut, look at fashion and history and technology and work hard. If you want to work in TV and Film then train from the bottom up because that will teach you what everyone else's jobs and responsibilities are especially within costume and makeup"

Ray Holman. Costume designer. (Dr Who, Fleabag … )
It's always a good idea to continually update your knowledge through professional sites such as Set Etiquette.
Some useful skills for costume designers are:-
Drawing and Design. Costume designers need to be adept at sketching designs before creating costumes. Initial sketches will have to be approved by the director, and this process will often go through several revisions. Fabric swatches will need to be attached to the sketches, as well as intricate details about the accessories. This leads on to the final drawings.
This includes reading the script, meeting the cast, attending read-throughs and rehearsals. Discussing the look of the characters with other members of the crew, especially the makeup department is imperative. Accuracy is essential, especially for a period piece and research can often mean extensive knowledge of the time period and locations.
It is necessary to Translate the Director's Vision. Your ideas for the character's wardrobe must be a collaborative experience. A costume designer should have the ability to understand the vision of other departments, all working together towards a common goal.
Knowledge of Fabrics And Construction. Intricate knowledge of fabrics and design theory basics are essential for any costume designer in order to successfully produce each piece to fit the brief correctly.
Constantly Update Your Knowledge of New Technologies. As a designer, you need to research new fabrics technologies and materials to fully capture the vision and feel you will need for different characters. Creativity in these areas is essential, as is your ability to solve problems when creating new, and often bizarre costumes.
Remember, amassing knowledge in any way you can and adding as many extra strings to your skills bow, will never be a waste of time.
Take every opportunity to grow your C.V. it will help your career.
Volunteer to create costumes for school or amateur theatre productions.
If you have opted to study for a degree, or diploma, get involved in creating costumes for university or student-produced plays. Some of these productions will have full-time costume designers on staff, and students will have an opportunity to get insights and advice from them.
Volunteer to assist with the creation of any costumes … school plays, pantos etc. Help with sewing and fittings whenever the opportunity arises. This will give you invaluable experience when it comes to working with professional actors.
Costume Design internships
If you are lucky enough to be offered an internship, it's an advantage to complete one. Look for these opportunities during theatre festivals, approach local or regional venues, or producers of short films. Search job boards both online and posted in industry publications. Use any personal connections if at all possible.
Internships are an incredibly competitive field, and an opportunity for individuals to learn under the supervision of an experienced costume designer while working on one or more productions. Gain as much hands-on experience as possible. Be relentless about networking and getting yourself in front of costume designers and production companies.
What should I include in my portfolio?
A costume designer's portfolio should showcase a collection of their best design work. No matter the job, Costume portfolios will be crucial to getting work. You'll be asked to submit your portfolio or to give the producers and director a link to your online presence.
As this will be the main reason they'll hire you, if you don't have one it's probable that you won't even get to the interview stage.
You'll need to include not only fully worked up finished drawings, but also any fabric samples, preliminary sketches, mood boards, photographs, or video clips of previous work. Wherever possible, Include designs across mediums and genres.
Projects completed as a student or whilst on an internship can also be included in your portfolio of work. Sent out to production companies and other prospective employers, this is an invaluable asset, promoting your work and helping you in your search for employment.
Your design portfolio should highlight your talent, imagination, professionalism, versatility, and creativity.
Still interested in how to become a costume designer? Is costume design a good career and how to improve your chances of getting a costume designer job? We've offered some suggestions as to how to get started in costume design, the rest is up to you!
We can't tell you definitively how long it takes to become a costume designer, but if you're hard-working, resilient and talented then a job as a costume designer may be a good fit. We can't tell you definitively how long it takes to become a costume designer However, if it is glitz and glamour you are after please consider looking elsewhere. It can be a long, hard slog to get started in costume design, with no hard and fast rules as to how long it may take to become a costume designer. Although you do not need formal qualifications, certain skills and talent are decidedly a plus.
For more information on how to get started in costume design, and costume design courses there are several online sites available to help you gain inspiration and insights into this fascinating career. Start here; Set Etiquette, a premier source of information, offering courses run by professionals working in the field, and information on costume design uk.